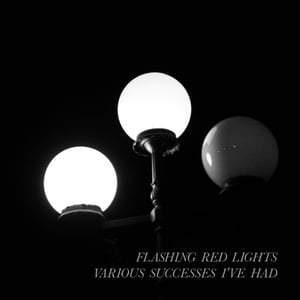 $

6.00
After spending time in more studios than he'd care to remember, Mack Slevin, AKA Flashing Red Lights went back to the drawing board. Inspired by electronic and hip-hop production, he took the intricately worded lyrics that had been the focus of his previous releases, and slipped them in with heavily twisted sampled beats from classic albums, blasting bass, and finished it off with a layer of subtle guitar.
The result is true DIY production at it's best, four tracks of dark, throbbing, troublesome beauty.
* The Cassette contains acoustic versions of the 4 songs that will only be released on the cassette.
(Limited Edition of 100, No Reprints)